Press Release
View printer-friendly version
<< Back
August 1, 2023 at 8:30 AM EDT
The New Bed Bath & Beyond Launched Today, Ushering Iconic Brand into the Future as a Bigger, Better E-Retailer
Elevated User Experience with More Robust Product Assortment
Better Deals on Quality Home Furnishings and Furniture
Celebrating Launch with Exclusive Coupons and Restored Loyalty Points

SALT LAKE CITY, Utah, Aug. 01, 2023 (GLOBE NEWSWIRE) -- The beloved home brand, Bed Bath & Beyond, is back! This leading consumer brand, which was purchased by Overstock.com, Inc. (NASDAQ:OSTK) in June, announced today the launch of BedBathandBeyond.com in the U.S. This launch marks a transformation for both Overstock and Bed Bath & Beyond, merging the best of both companies into a single online shopping destination under the Bed Bath & Beyond name.
"This is a historic day for Bed Bath & Beyond and Overstock – and for the broader ecommerce industry," said Jonathan Johnson, CEO of the new Bed Bath & Beyond. "Overstock has a great business model with a name that does not reflect its focus on home. Bed Bath & Beyond is a much-loved and well-known consumer brand, which had an outdated business model that needed modernizing. Through this rebranding, we're breathing new life into Bed Bath & Beyond, positioning it as an asset-light, ecommerce retailer with an expanded home furnishings and furniture assortment. Think of it as Bed Bath & a much bigger, better Beyond."
Beginning today, Bed Bath & Beyond will return to offering the kitchen, bed, and bath-related products customers have grown to love since its inception 30 years ago – in addition to a vast and growing assortment of furniture and other home product categories, including area rugs, lighting, décor, and home improvement, among others. Its broad offering includes millions of products available at "Smart Value" – or quality for less.
In celebration of this milestone launch, customers will see sitewide deals, promotions, and perks at BedBathandBeyond.com and the new Bed Bath & Beyond mobile app, including:
A 25% off welcome coupon for anyone who downloads and shops through the new and refreshed Bed Bath & Beyond mobile app, available for iOS and Android.
Reinstated loyalty points, exclusive coupons, and free membership to the new Welcome Rewards program (a $19.95 value) for active members of the former Bed Bath & Beyond loyalty program. Qualifying customers will receive an email with exact details.
20% off coupon and transfer of membership along with all current rewards for members of Club O, Overstock's former loyalty program. Click here for more details. 
Other money-saving deals on a wide selection of furniture, decor, rugs, and more.
"If you liked the Bed Bath & Beyond coupons of the past, you will love our better pricing, special promotions, broader assortment, and the improved customer experience on the website and mobile app," Johnson said. "We've seen strong customer engagement with our BedBathandBeyond.ca Canada business that launched on June 29."
Under a Bankruptcy Court supervised process, the Bed Bath & Beyond brand was acquired by Overstock in June. (Read more about the acquisition here.) Following this acquisition, Overstock is being rebranded as Bed Bath & Beyond – an ecommerce only retailer. The Overstock brand will sunset over time.
A full press kit, including logos, images, and videos, is available here.
About Overstock.com
Overstock.com, Inc. (NASDAQ:OSTK) is an online furniture and home furnishings retailer and technology-focused innovator based in Salt Lake City, Utah. Overstock.com, Inc. owns the Bed Bath & Beyond brand and other intellectual property related to the brand. The leading ecommerce website sells a broad range of new home products at low prices, including furniture, décor, area rugs, bedding and bath, home improvement, and more. The online shopping site features millions of products that tens of millions of customers visit each month. Overstock regularly posts information about the Company and other related matters on the Newsroom and Investor Relations pages on its website.
Bed Bath & Beyond, Beyond, Welcome Rewards, Overstock, and Overstock.com are trademarks of Overstock.com, Inc. Other service marks, trademarks and trade names which may be referred to herein are the property of their respective owners.
Cautionary Note Regarding Forward-Looking Statements
This press release contains forward-looking statements within the meaning of Section 27A of the Securities Act of 1933 and Section 21E of the Securities Exchange Act of 1934. Such forward-looking statements include all statements other than statements of historical fact, including but not limited to statements regarding use of the Overstock and Bed, Bath & Beyond brands and expected consequences thereof. Additional information regarding factors that could materially affect results and the accuracy of the forward-looking statements contained herein may be found in the Company's Annual Report on Form 10-K for the fiscal year ended December 31, 2022, which was filed with the SEC on February 24, 2023, Form 10-Q for the fiscal quarter ended March 31, 2023, which was filed with the SEC on May 2, 2023, Form 10-Q for the fiscal quarter ended June 30, 2023, which was filed with the SEC on July 31, 2023, and in our subsequent filings with the SEC.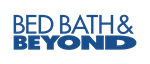 Source: Overstock.com, Inc.